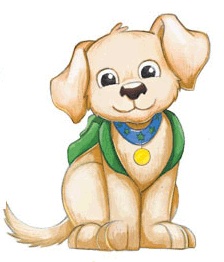 Geo the owl and Atlas the puppy are on an adventure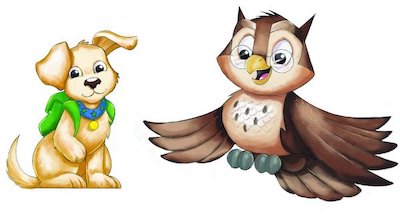 They're travelling the world, going from country to country sending letters, souvenirs and photos back home to help your children learn about different countries – the language, the food, the culture and the traditions.
Geo Journey is a great resource, both for home and the classroom – it takes the hassle out of lesson planning and helps the kids learn, and have fun in the process.
I've written the letters for both of Geo and Atlas's adventures (their second round-the-world journey was written in 2020 and is pending publication) – and their journey into space too! It's great fun because I get to decide what they visit, who they meet, what they learn and what will spark their imaginations.
It's interactive – the kids get a wall map with stickers so they can plot the characters' travels – and the activities and letters provide talking points so that parents and teachers can continue the learning and discussions.
Geo Journey is the best kind of educational tool for children – they learn without even realising they're being taught.
Here's what their parents say:
Geo Journey is now firmly established as a highly successful educational tool.
Whether it's visiting the Winter Palace in Saint Petersburg, climbing the Great Wall of China, making Origami, meeting giant pandas or eating pains au chocolat in Paris, this is a great way to bring the world to life and really teach kids about geography!
It's been brilliant creating the right tone of voice, and being able to use my imagination and creativity.
My letters helped to win the business owner a Women in Education Award at the Women in Business Awards in 2019.
Have a project you'd like to talk about?
The award-winning Geo Journey – just read the reviews!