Swipe left on negativity – download your free e-book
Things are pretty strange just at the moment. The news is full of Brexit, Coronavirus, Brexit, social distancing, Brexit, hand-washing, Brexit and death.
Self-isolation and Brexit (you might gather that I'm not a fan of Brexit) have hit many of us hard and affected our work, personal lives and businesses. We can't go about our usual business, we can't go to pubs or restaurants – hell, we can't even order a takeaway like we used to!
It's a time like no other. It's shit.
So let's lighten up a bit….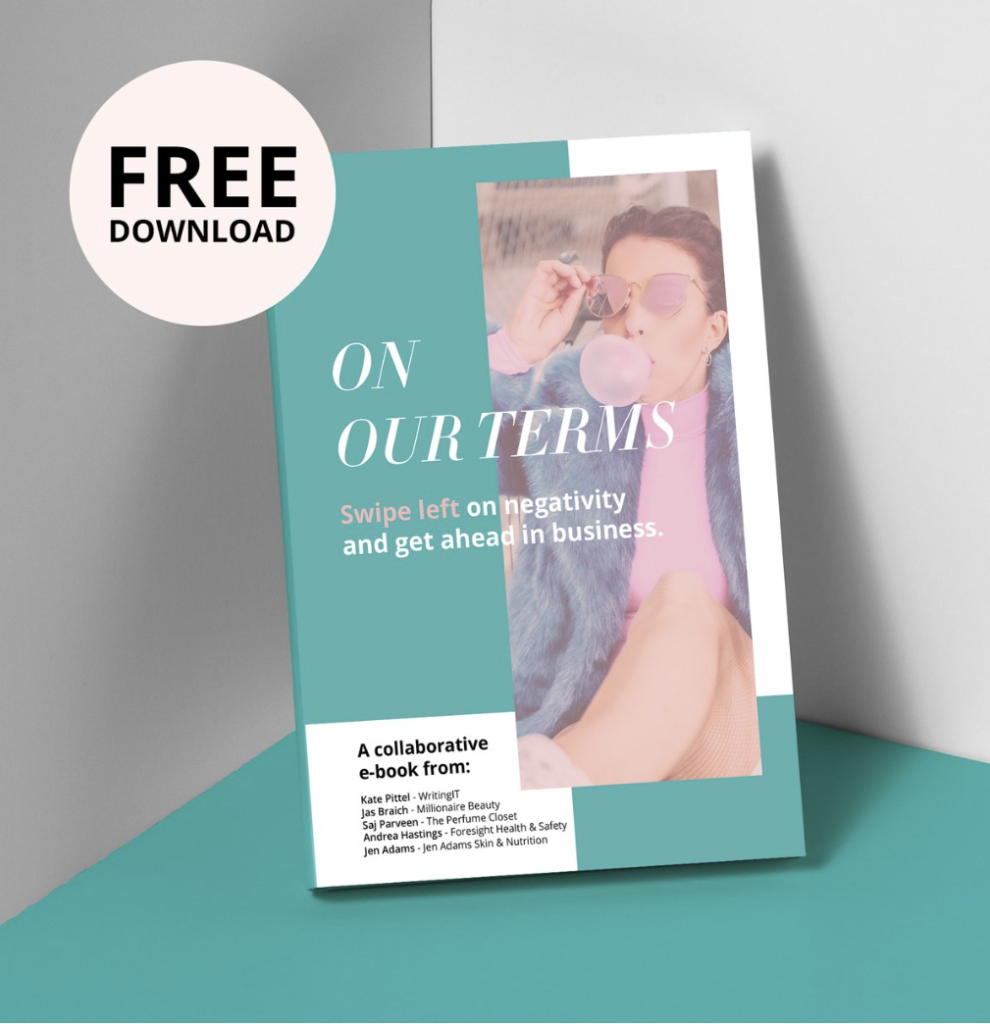 Last summer, my favourite client asked me to create an e-book for her. She wanted to celebrate women in business – not high-flying CEOs or suited and booted marketing directors sitting on a board somewhere, but women like you and me, who had an idea, a passion or a talent and turned it into something that worked for them.
So I interviewed four amazing women (and me) to find out how they started out, where they are now, why they'd never go back to a world of being employed and how their businesses work around their lives, their families and their children.
I think all of us would like to look like our talented illustrator (Steve @ Cartoon2Go) made us appear, but it's a bit of artistic licence….
It's lighthearted, fun and FREE to download here.