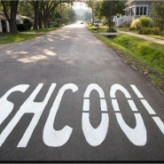 Embarrassing typos, funny mis-spellings and bad grammar – in pictures. I have to give credit to The Graudian newspaper for some of these, and of course, Google. There are some great examples out there and always will be. At least, that is, until more people employ a...
Read More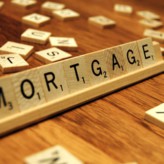 People often say to me when I tell them what I'm working on, 'isn't that boring?' or 'how dull'. But when you love what you do, it isn't about the topic because the craft of copywriting stays the same. Copywriting is about researching, reading, finding out everything you can, speaking to people within different businesses, hearing their passion for what...
Read More
It's my biggest bugbear – the constant mix-up of 'less' and 'fewer'. The two are NOT interchangeable! It's very easy. If you can count things individually, then it's 'fewer'. If you can't, it's 'less'. So you'd say 'less water', 'less flour', 'less liquid' because these...
Read More
We've all seen them – the apostrophes that make no sense, the ones used to denote the plural, such as ladie's, potatoe's and apple's. This dreadful (and quite possibly fatal) affliction has been dubbed the greengrocer's apostrophe. (Or should that be greengrocers'….?) In 2000, Matthew Engel said in The Guardian, "I demand an end to the...
Read More
'Utilise' and 'use' are not interchangeable Many people like to use the word utilise instead of use. But actually, their meanings are different. 'Utilise' means to use an object for something other than its intended purpose. So: 'Please use the form on the website to register for the seminar.' This is the form's intended use – so use...
Read More