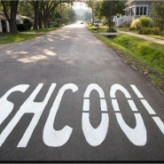 Embarrassing typos, funny mis-spellings and bad grammar – in pictures. I have to give credit to The Graudian newspaper for some of these, and of course, Google. There are some great examples out there and always will be. At least, that is, until more people employ a...
Read More
We keep industry working – but what kind of person works for us? Electrocomponents, the parent company of RS Components, needed to refresh their careers website. It's a global organisation with offices across the UK, US, Canada, Asia Pacific and EMEA, so the website had to reflect the wide variety of roles and opportunities available all over the world. Firstly, I had to understand...
Read More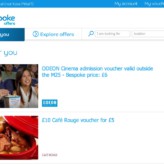 Since March this year, I've been working on a project for Barclaycard, writing offers for Barclaycard Bespoke. Bespoke is a targeted offers site, offering vouchers and discounts on products you're probably going to want. And they know this because they hold tons of data about what people buy. While it was great to get involved in a big project (and it's always nice to get out of...
Read More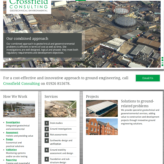 Crossfield Consulting offers consulting services on all aspects of ground engineering for housing developers, design and build contractors and large retail clients. They identify economical solutions to ground related problems by adopting an integrated approach to geotechnical and geoenvironmental site assessments. Writing the copy for their new website involved a couple of meetings with two...
Read More